ConcreteSection
Cracked analysis and capacity of R/C shapes
Engineers Use ConcreteSection
Understand the cracked behavior and load capacity of custom reinforced concrete sections.
Concrete Shapes
Sketch or generate arbitrary concrete cross sections.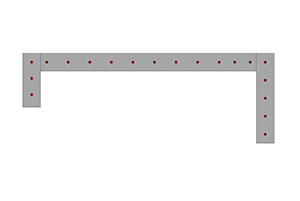 Place Reinforcement
Drop in steel rebar or structural shapes.
Cracked Flexure
View the stresses on the cracked cross-section under axial load and biaxial bending.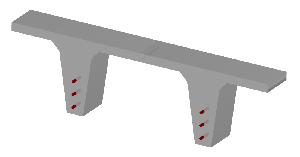 Column Capacity
Determine the capacity of the member using interaction curves and surface.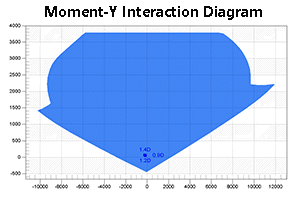 Encased Steel
Use encased structural steel shapes--such as an erection column.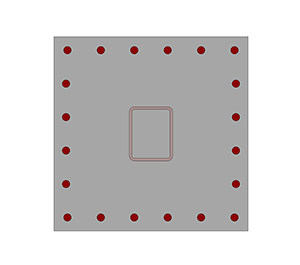 Unusual Geometry
Create round or polygonal shapes with a polar editing grid.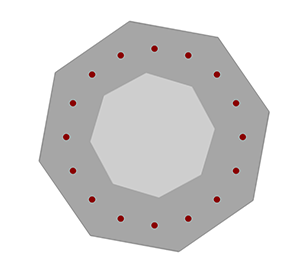 ConcreteSection Specifications
Detailed benefits and features. Please see the User's Guide for complete details and training videos.
Modeling
Quick-start page with common geometries
Create any geometry by sketching boundaries
Import from CAD for complex and detailed boundaries
Create new model objects by copying existing items
Ability to create a shape with one or more holes
Reinforcement may be any shape, including hot-rolled steel
Reinforcement arrays for easy placement and editing
Loading
Load may be placed in multiple service load cases (e.g. dead, live, etc.)
Includes IBC, ASCE 7, and NBC load combinations (customizable)
Automatic generation of building code load combinations
Create custom load combinations in any project
Apply axial loads and moments in two directions (X & Y)
Copy and scale loads to other load cases
Analyzing
Column 3D Interaction Diagrams
Adjustable number of interaction points and quadrant slices
Adjustable concrete strain limits (crushing and ultimate)
Stresses calculated for each reinforcement "bar" in the section based on the applied loads
Reinforcing is assumed to be linear-elastic then purely plastic after yield
Concrete stress-strain behavior accurately represented
Automated "background" analysis is fast
Advanced error checking and reporting
Designing
Unity Checks calculated based on the applied loads and the Column Interaction Diagram
Use strength reduction factors (phi) per ACI 318 or CSA A32.3 Specifications
Limited maximum nominal compressive strength, φPn,max
Reporting
Custom reporting to include just the information you need
Print Preview mode while working with reports
Paste any graphics into your report
Customizable page margins, fonts, colors
Use your own company logo in report page headers
Print to any printer including PDF
Export to text clipboard or save to other formats like .xlsx